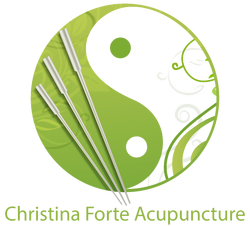 About Christina
Christina is a fully qualified and licensed Acupuncturist based in Maidenhead and is a fully insured member of the BAcC (British Acupuncture Council); the UK's largest professional body for the practice of Traditional Acupuncture in the UK. Christina is also a member of Cosmetic Acupuncture UK.

Christina's interest and passion for Acupuncture grew from having experienced great benefits personally, and a desire to learn more about Chinese Acupuncture & Medicine. As a TCM and Five Element Acupuncturist, Christina is passionate about helping others to restore balance and harmony, and to maintain a sense of wellbeing in body, mind, and spirit through Acupuncture treatment. She is dedicated to providing the very best in patient care.


Training & Qualifications
Christina trained at the College of Integrated Chinese Medicine in Reading, where she studied both Traditional Chinese Medicine and Five Element acupuncture. Graduating with a
BSc(Hons) in Acupuncture,
Licentiate in Acupuncture (Lic Ac).
Diploma in Gynaecology, Fertility and Obstetric acupuncture
Christina continues to update her professional knowledge and skills through workshops and short courses in:-
Five Element Acupuncture

Facial Rejuvenation Acupuncture

Master Tung Acupuncture
Electro-Acupuncture
Background
Before becoming a fully qualified TCM/Five-Element Acupuncturist, Christina trained with Body Control Pilates in London, and is a fully qualified Level 3 Pilates teacher, in both matwork, and the pilates reformer machine.

Christina's pilates background has given her a special interest in muscular-skeletal conditions, as well treating a wide range of conditions such as; anxiety; stress; insomnia; back/knee pain; women's gynaeacological health; fertility and facial acupuncture.